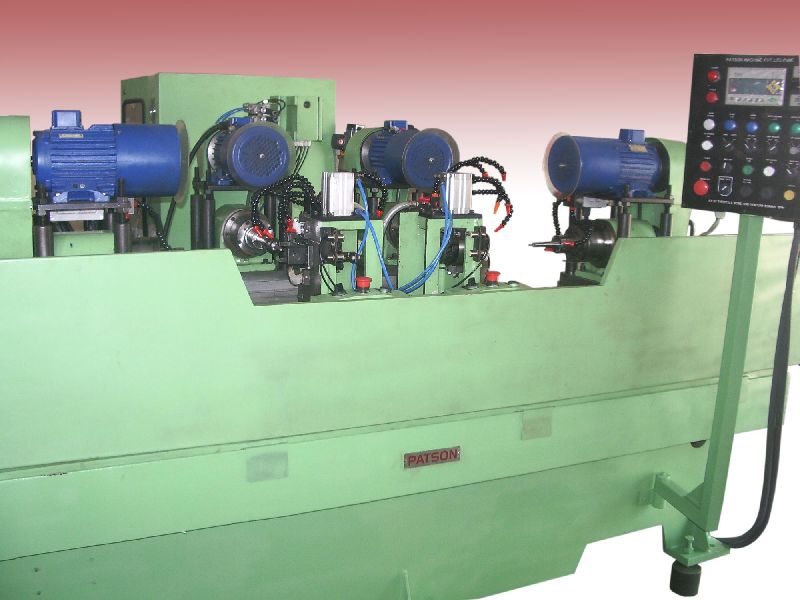 Boring is a manufacturing process to enlarge a hole cast with a single-pointing cutting tool. The process of boring could have taken place with having several machines such as jig borers and boring mills including horizontal and vertical mills, milling machines, etc. Fine Boring Machine is used for doing the fine boring process on ram. After processing, the ram would use for making another machinery tool.
Vertical boring mills: Vertical boring mills could be classified into two kinds, such as standard vertical and vertical turret lathe. Standard vertical is larger among the machinery tools. The standard vertical boring mill is used for contriving inside and outside thickness or diameter and also to face more or less congruous pieces such as large locomotive tires, tables, pressure vessels, water turbine carriers, steam turbine, and flanges for bigger pipes.

On the other hand, a vertical turret does the same job on a smaller scale. As the name shows, the machine is looking like a turret lathe and used for adjusting jaws. The machine is consisting of a five-sided tool holder or turret seated above the cross rail and its five enabling tool positions help to do successive boring jobs.
Horizontal boring mills: Horizontal boring mill is widely known as a horizontal drilling machine. The machine helps to operate the large pieces that can't be circulated easily. It has three main kinds of a tool such as a planner, floor, and table. It is useful for the heavy-duty industrial working process to rough large components.
Table type: Table type machine is probably the most common as well as versatile horizontal boring mills. This machine is consisting of the column, base, headstock, end support, saddle, and bed.
Floor-type: This machine is ideal for the heavy working process. The only difference between table and floor-type is its spindle movement. The floor-type machine consists of the column base, column, headstock, floor plate, runway, and end supporter runway.
Multiple heads: This machine could have two columns, cross rails, a table, two or four headstocks, and a bed. It's two to four headstocks are useful to pivot angular cuts. Multiple head machines could perfectly do both vertical and horizontal drilling processes in one hand.
Planer type: Planer type machinery resembles the table type, but with having different mechanism. Its reciprocating table makes it more suitable for long and big jobs. The machine is consisting of column base runway, column, table, end support runway, bed, end support, and headstock.
• Usage of boring machine:
1. The boring machine is used for having a smooth and equal hole in the working place.
2. It has grinding wheel cutters which help to rotate rapidly having its axes. The spindles present both on vertical and horizontal drilling machines do the job very perfectly.
3. Boring machines also use in the toolmaking shop helping to move out horizontally into two directions.
4. The horizontal boring machine also calls as JIG MILL. Its accuracy convinced USAF, United States Air Force in accepting the idea of numerically controlled machinery tool. The idea is of
John Parson.
However, Indian has one of the highest Fine Boring Machine Suppliers in Maharashtra with highly efficient machinery tools. Its budget-friendly machines satisfy their customers. The company very well fully supplies their machines all over India. The machines are very easy to operate and gives you high performance too.
This entry was posted on April, 19, 2021 at 10 : 18 am and is filed under Machines. You can follow any responses to this entry through the RSS 2.0 feed. You can leave a response from your own site.