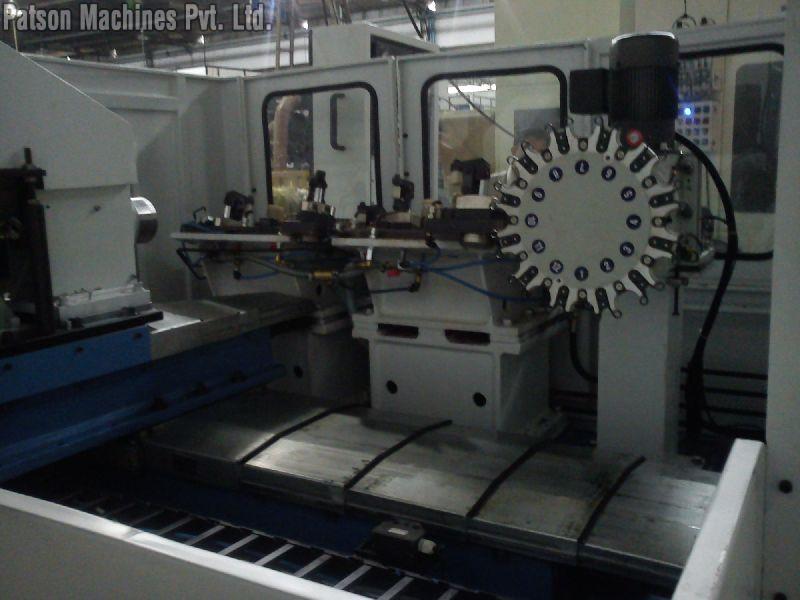 Computer Numerical control machines play an essential role in the manufacturing industry. These complex machines are controlled by a computer and supply a level of efficiency, accuracy and consistency that would be unattainable to achieve through a manual process.
Computer Numerical Control (CNC) is a technique for automating control of machine tools through the use of software embedded in a microcomputer affix to the tool. It is commonly used in manufacturing for machining metals and plastic parts.
Types of CNC Special Purpose Machines
Some CNC Special Purpose Machines are
1. CNC Drilling Machine
The CNC drilling machine is generally applied for mass production. Drilling machines, however, frequently have a multi-function machining centre that is occasionally mingled and sometimes twisted. The greatest sink time for CNC drilling is with tool changes, so for speed, the variation of hole diameter must be lessened.
The fastest machine size for drilling holes comprises various spindles in the turret with drills of different diameters pre-mounted for drilling. This sort of CNC machine can perform reaming, counter boring, and tapping holes.
2.Servo Controlled 5 Axis Micro drilling Machine
CNC Special Purpose Machines Supplier in India offers Servo Controlled 5 Axis Micro drilling SPM which is a fully automated industrial-grade machine that is commonly used to make highly precise and fine drills in small-sized work pieces. It is capable to make holes from different orientations without any need for special machining attachments.
3. CNC Shift Fork Machine
Our company is an eminent manufacturer and supplier of highly reliable CNC Shift Fork Machining SPM. Manufactured using the best in quality raw material and newest technology, the Shift fork machining is offered with durability in nature. It is broadly used for O.D. Turning, Boring, Grooving, Facing, and Pad Milling.
The machine is rustproof and resistant to corrosion. Obtainable with standard specifications, the CNC Shift Fork Machining SPM is offered at the most affordable prices to cater for the needs of the clients.
Features:
1. Sturdy constructed
2. Easy maintenance
3. Hassle-free operation
4. CNC Keyway Milling Machine
CNC Keyway Milling Machines are machine operated cutting tools that are programmed and managed by Computer Numerical Control (CNC) systems to accurately remove materials from a work piece. The end result of the machining process is a certain part or product that is created using Computer-Aided Design (CAD) software.
5. 4 Axis CNC Engraving Machine
4 AXIS CNC Engraving Machine (12 Heads) suitable for numerous industrial applications. This machine is constructed and projected as per the comprehensive specifications of our patrons and in tune with the set global quality parameters.
Few things to be Kept in Mind When Choosing a CNC Machine
● Amount of space in your factory
This is the foremost thing that you consider when you decide to buy a CNC machine for your factory. How big is your factory? This is a question that you should answer for you to get a superior machine for better quality end products.
CNC machines are quite large and also expensive. Small manufacturers will not have the volume to hold the CNC machine in their small space. It is for that reason advisable for them, that, rather than purchase, they can seek out CNC machine service where they can have their work done for them.
● Tolerance
For the CNC machine, tolerance relates to the difference between the programmed dimensions and the actual product dimensions. CNC machines are highly accurate. But, there are some factors that may cause a deviation in dimensions to occur. It is essential that you understand what these factors are before buying your machine.
The most common factors that cause deviation include weather, for example, if there is humidity in the air. It could influence the performance of the machine.
● Time
Related to tolerance, another factor that you need to consider before you obtain a CNC machine is the amount of time it needs to work before it shuts or breaks down. Overworking the CNC machine may lead to its overheating which may cause its tolerance to rising. This will result in the production of substandard final products.